Published: 13/03/20 12:48 Categories: Microbiology
We present a new unique system of strain preservation, CRYOPRESERVE BEADS. We have taken advantage of the microorganisms' capacity to survive at low temperatures, and along with our broth supplemented with cryoprotectant and porous cryobeads, we obtain a simple and safe method for the long-term preservation of microorganisms.  
Can I use CRYOPRESERVE BEADS in my laboratory? 
Of course! These products are designed to be used in any microbiological laboratory regardless of your industry: 

No limitations for bacteria, fungi, yeasts and fastidious organism
Preserves the original characteristics of the strains

 

Time and space-saving: 25 subcultures per cryotube

 

Simple ranking system: Available in 5 

colours

 

More efficient than other preservation methods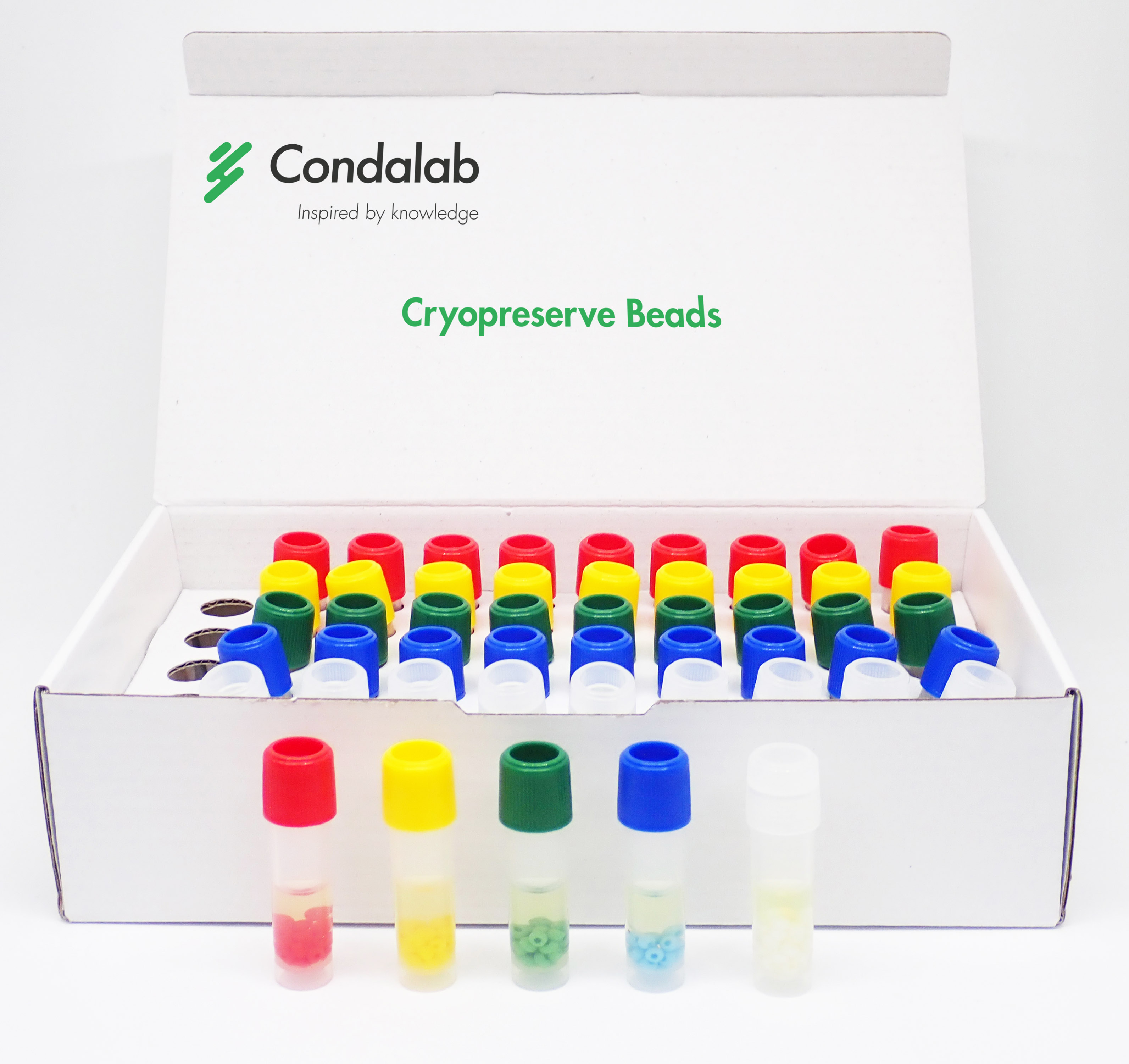 We have the following products at your disposal:

For more information on the product and to learn more about its advantages, please contact us.