Published: 24/09/19 11:50 Categories: Microbiology
This summer in Spain, we have experienced the biggest Listeriosis outbreak in our history; or that is what the historical records show, at least. Food-borne has always been the focus of concern for the health authorities in many countries. However, not only food is vulnerable to microbiological contamination.  
What about cosmetic products? Can our creams and lotions be contaminated? 
Not all cosmetics are potentially contamination carriers; nevertheless, many of them can be contaminated. Cosmetic products are formulated with carbon or nitrogen sources, or with trace elements that are used as nutrients by microorganisms. If we add the ability that bacteria must grow in the most unsuspected environments of pH or water activity (Aw) to these nutrients, contamination is an existing risk.   
In fact, an ISO committee standard was drafted for establishing the microbiological risk of a cosmetic product (ISO 29621:2010). These standard measures the risk based on several factors. 

In this way, and based on ISO 29621:2010 standard –Guidelines for the risk assessment and identification of micro biologically low-risk products – cosmetics can be classified into two main groups: 
Cosmetic Products with a Low Risk of Microbiological Contamination:

Those that present a water activity below 75%, pH lower than 3 or higher than 10, or a quantity of alcohols higher than 20%, among other characteristics. Products such as make-up powders, lipsticks, alcohol lotions or antiperspirants belong to this group.

 
Products with a High Risk of Microbiological Contamination:

This type of products presents a water quantity higher than 75%, such as emulsions, or a neutral pH, like gels and shampoos. They are suited for microorganism development; therefore, the standard outlines the need for microbiological control of the final product as well as the addition of a preservative (ISO 11930:2012).
Preservatives in cosmetics; a must
Although they are not supported by public opinion, the integrity of a cosmetic product, among other factors, is guaranteed by the addition of preservatives. According to the European Union Cosmetic Regulation, "a preservative is a substance which must be added to cosmetic products, with the main purpose of inhibiting the development of microorganisms". Other organizations, such as the European Parliament, define these compounds as "substances which are exclusively or mainly designed to inhibit the development of microorganisms in cosmetic products". 
Therefore, preservatives must meet several basic requirements such as:  
Have microbiological activity, i.e. reduce the number of contaminating micro-organisms to a sufficiently low concentration.  

 

Inhibit

 

growth

 

of

 

the

 

microorganisms

 

present

 in 

the

 

product

. 

 

Avoid

 

the

 

possibility

 

of

 

recontamination

 

of

 

the

 

product

 

by

 

the

 

microorganism

 

during

 

its

 use. 

 

To

 be 

safe

 

for

 

the

 

consumer

. 

 

Exhibit

 a 

broad

 

spectrum

 

of

 

antimicrobial

 

action.

Respect

 

the

 

organoleptic

 

characteristics

 

of

 

the

 

product

 

without

 

modifying

 

them

. 

 

Chemical 

stability

 and 

compatibility

 

with

 

the

 

rest

 

of

 

the

 

components

 in 

the

 

cosmetic

 formula. 

 

High 

cost

/

effectiveness

 ratio. 
Despite presenting characteristics that, at first sight, should make preservatives perceived as safe compounds, including consumer safety, an increasing number of studies are indicating a strong correlation between preservatives and certain pathologies. This has led to an increased market demand for natural products with no chemical preservatives, which has resulted in many brands including the "paraben-free" banner in their campaigns, for example.
Upcoming challenges for the cosmetic industry
As of today, there are different regulations for cosmetic products. For example, in Europe, regulation 1223/2009 contains a positive list with all accepted preservatives in one of its annexes. It's a list of 59 compounds; but are they all used? The answer is no. Of all those that appear in this annex, only 19 are the most used. 
The use of only a few preservatives is a critical point for the industry, since it increases exposure to this compound, having a greater impact on associated health problems, leading to a debate on the safety of other approved preservatives.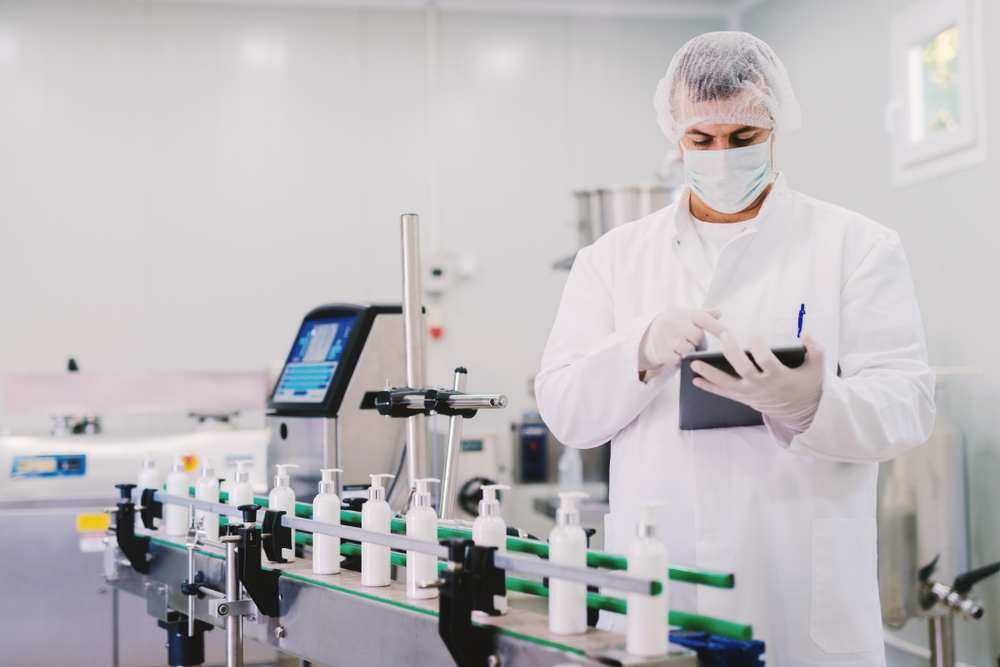 If the current concern about this issue is added to this situation, there is a low interest in adding new preservatives to the  list, thus creating an imbalance between the removed and the added components. 
Under this scenario, the cosmetic industry has no choice but to reinvent itself. It must meet perceived real needs, address a growing market that is increasingly fragmented around the use of preservatives, and simultaneously handle vendor and client perception issues. Nevertheless, it is necessary to understand that the perfect preservative does not exist, and that alternatives must be sought, such as the use of substitute natural ingredients, or packaging and cosmetic forms that reduce the microbiological risk of the products. 
How do preservatives influence the microbiological analysis of cosmetic products?  
There is no need for registration and approval by health authorities for the marketing of cosmetic products, as is the case, for example, for medications. However, producers or sellers are required to prepare a product information file once the product is marketed. This consists of an extensive dossier with information on description, composition, effectiveness, production process, etc. In Part A on safety report, reference is made to the microbiological quality of products.
Once the contamination risk has been determined, legislation authorizes the release of the product once a successful result has been obtained in pathogen analysis (absence/presence) and in total mesophilic enumeration (both molds and yeasts as well as microorganisms). 
For these results to be reliable, a small factor must be considered: The presence of the "controversial" preservatives. 
As in any final product quality control analysis, a broth must be used to dilute or enrich the sample to be analyzed. The presence of preservatives in cosmetics makes this first step of the procedure key as, if a regular diluent is used, false negatives may be obtained. Why? Because the presence of preservatives, even if there were pathogenic organisms, would not enable their development.  
In order to obtain reliable control results, different compounds are added to the enrichment broths to neutralize and inhibit the action of preservatives, thus enabling the development of the microbial populations present in the product. The most commonly used neutralizing agents in enrichment broths with a broad action spectrum are: Polysorbate 80, lecithin, histidine or sodium thiosulfate.   
In an increasingly regularized sector, reference methods are presented as the safest tool for ensuring the control of  products, reflected even in national legislation. 
Condalab has created a comprehensive guide that includes all the procedures incorporated in the ISO regulations applicable to cosmetic products. If you want to receive further information, do not hesitate to contact us.