Published: 02/11/23 14:21 Categories: Microbiology
The beverage market comprises a very diverse group of products that are essential to today's world, ranging from bottled water, fruit juices, functional beverages, and of course fermented beverages such as beer and wine. But have you ever wondered about its microbiological quality? 
Parameters in the quality control of fruit and vegetable beverages  
The beverage sector is mainly divided into 2 categories: alcoholic beverages and non-alcoholic beverages. And although it may not seem like it, the latter has a significant economic weight worldwide, billing close to 900 billion euros in 2019 alone. 
Thanks to some extent to the adaptability of this market to demand and trends that has allowed it to continue its rapid and sustained growth in recent decades.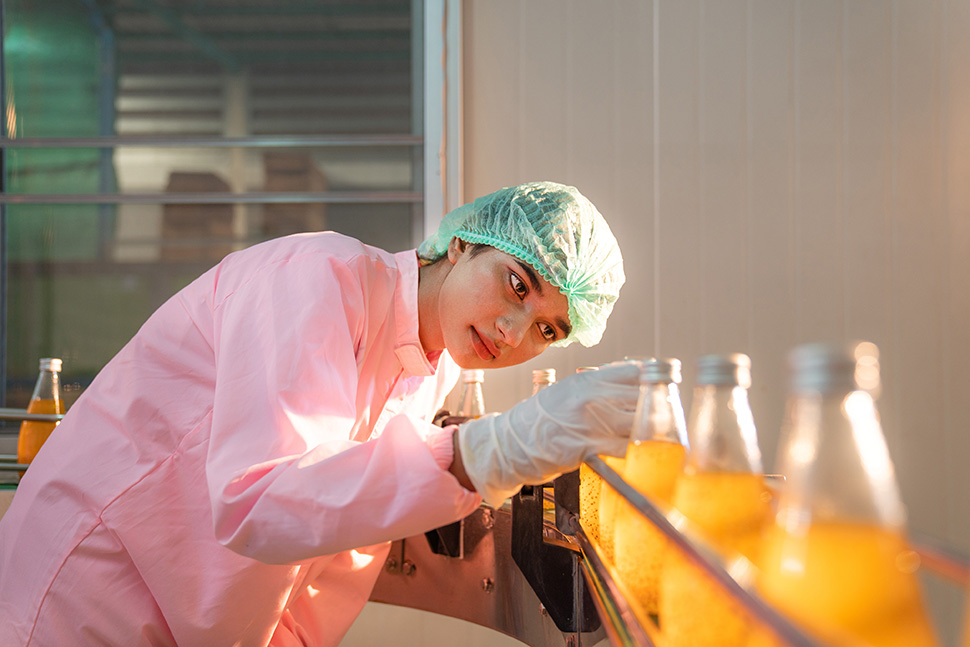 The most innovative formulations include organic or functional ingredients, such as probiotics. In this sense, the composition of the product will determine the processes to which it will be subjected in order to prolong its shelf life and improve its stability until consumption. 
Therefore, from a microbiological control perspective, pathogen analysis is not generally recommended, although there are exceptions due to certain ingredients that can be an additional source of contamination, such as fruit and vegetable juices and concentrates, and protein sources from animal and vegetable origin. 
 
Also, at certain steps during the manufacturing process such as filling, there may be an increased risk of contamination. 
Which microorganisms should be monitored? 
As for any product for human consumption, an analysis of indicator microorganisms, which warn about problems in the conditions of the production environment, must be carried out. 
 
In addition, spoilage microorganisms, particularly for these products due to their ability to modify organoleptic characteristics, and in some cases, pathogens. 
To this end, the IFU (International Fruit and Vegetable Juice Association) is an association with a Microbiology Working Group which, among its activities, is responsible for the development and publication of standardized methods for the analysis of fruit and vegetable juices and products. 
These microbiological methods include the analysis of microorganisms specific to these products such as:
As in the ISO standards, the IFU standards specify everything necessary to carry out the analysis: the workflow, the culture media and reagents required. 
 
We can even recognize in these documents culture media used for the analysis of other types of food, but which are modified (e.g. acidified) for characteristics such as low or high pH, Brix and acidity, which are specific to these products. 
Another point to consider is the analysis of water for consumption, since it is the main raw material for these products, so its microbiological quality control is essential. 
If you want to know more about the media used for the analysis of juices and beverages according to IFU standards, you can find more information in our brochure.