Condalab's new real-time qPCR detection kits. 
Faster, straightforward microbiological analyses that are easy to implement in your laboratory.
Molecular diagnosis by real-time qPCR as an alternative to traditional methods.  
At Condalab we understand the needs that each laboratory has in terms of food safety: speed, reliability, sensitivity, specificity... there is no compromise when it comes to these concepts. If you would like to improve your processes, do not hesitate. Condagene® is the best solution.
Until now, traditional culture techniques have been the best ally when it comes to reliability in microbiological analysis. But thanks to Condagene® you will have a faster and simpler way to perform your analyses, offering an ideal complement to your usual techniques.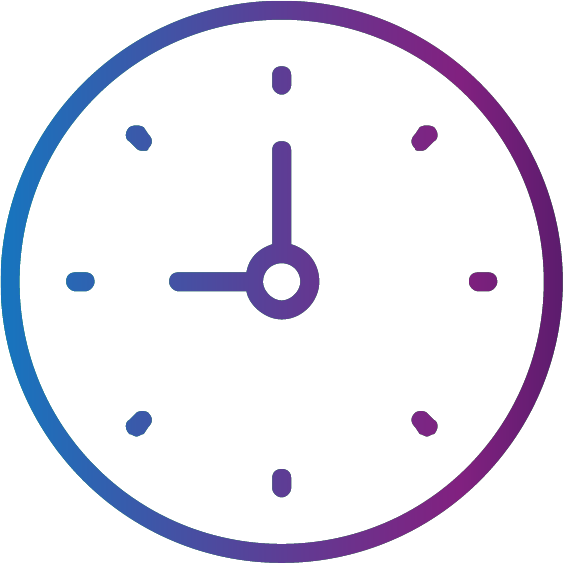 Reduces working days by one, two or more, depending on the procedure and your result.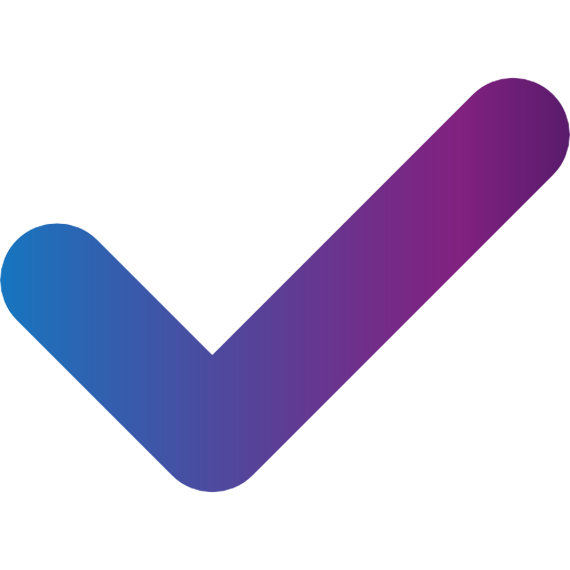 Thanks to the use of specific probes, negative results do not require confirmation by culture.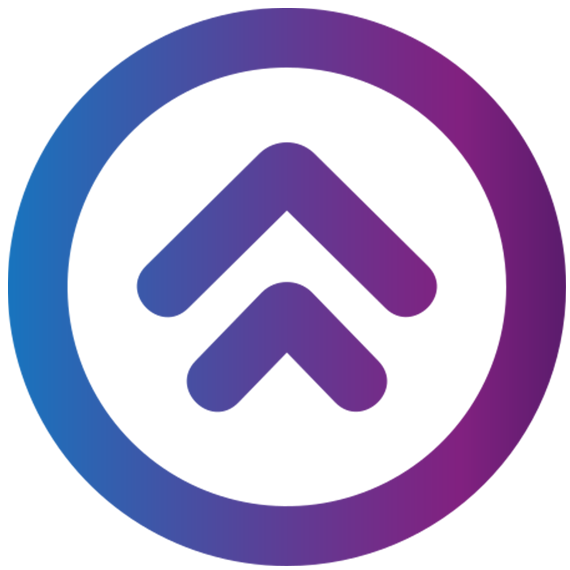 The presence of microorganisms of interest can be detected using a minimum amount of genetic material.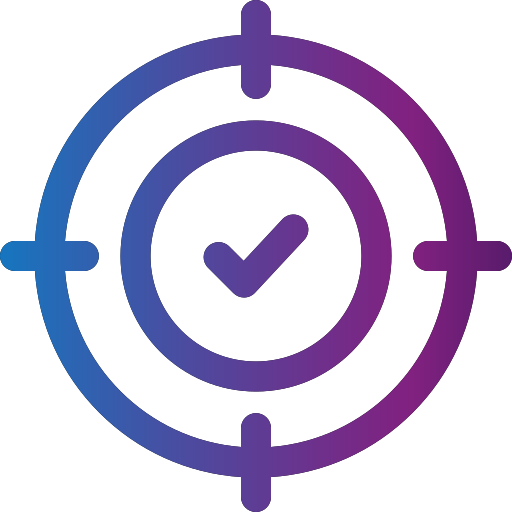 As it only detects the target DNA, accompanying flora does not interfere.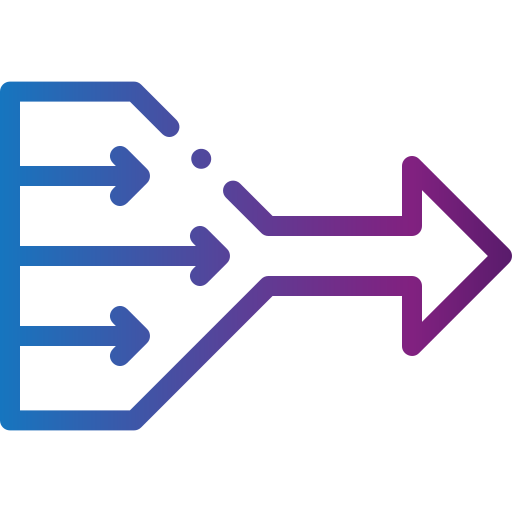 Less manipulation and use of reagents than in traditional microbiology.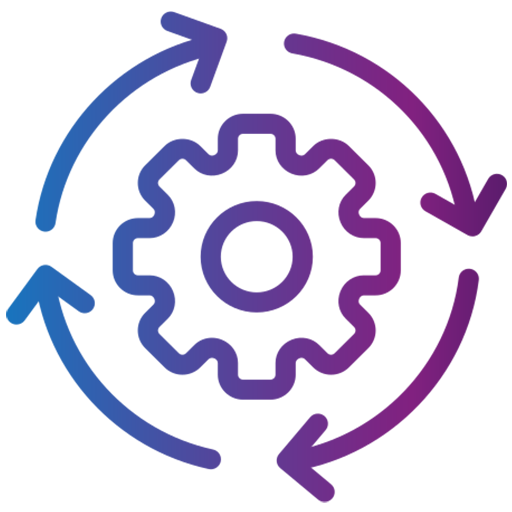 Makes it possible to automate processes for laboratories with a large number of samples.
What makes Condagene® different?
To ensure suitability and reliability, we have implemented a UNG control that eliminates the risk of cross-contamination. 

Compatible with viability PCR, removing free DNA and reducing false positives. 

Reagents are stable at room temperature, which reduces transport and storage problems. 

By homogenizing the Ct of our detection kits, you will be able to identify different pathogens in the same PCR.
All Condagene® advantages at a very competitive cost €/sample compared to traditional methods.
Can I easily implement Condagene® in my laboratory?  
At Condalab we understand how difficult it is for laboratories to introduce a new analytical method. In order to make it easier for you, all the necessary documentation for implementing Condagene® products is provided: instructions for use, stability studies, verification reports, etc.  
In addition, many of our products are based on international standards published and accepted by the scientific community, thus avoiding time-consuming method validation and requiring only a simple verification in your laboratory.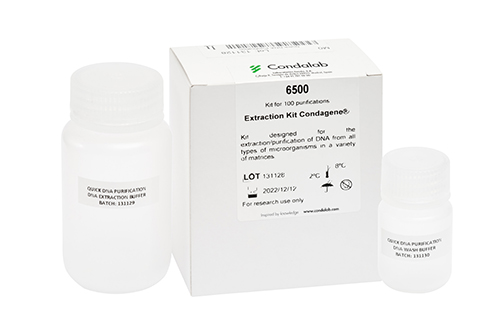 Condagene® Complex Extraction Kit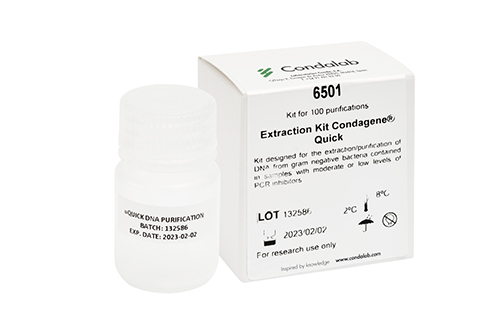 Condagene® Quick Extraction Kit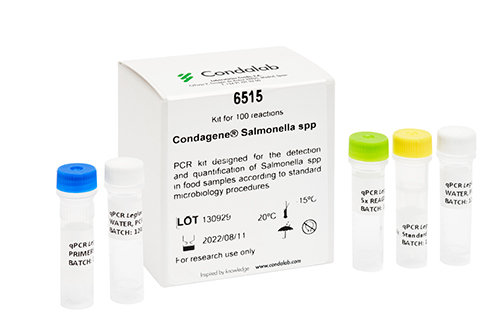 Condagene® Salmonella spp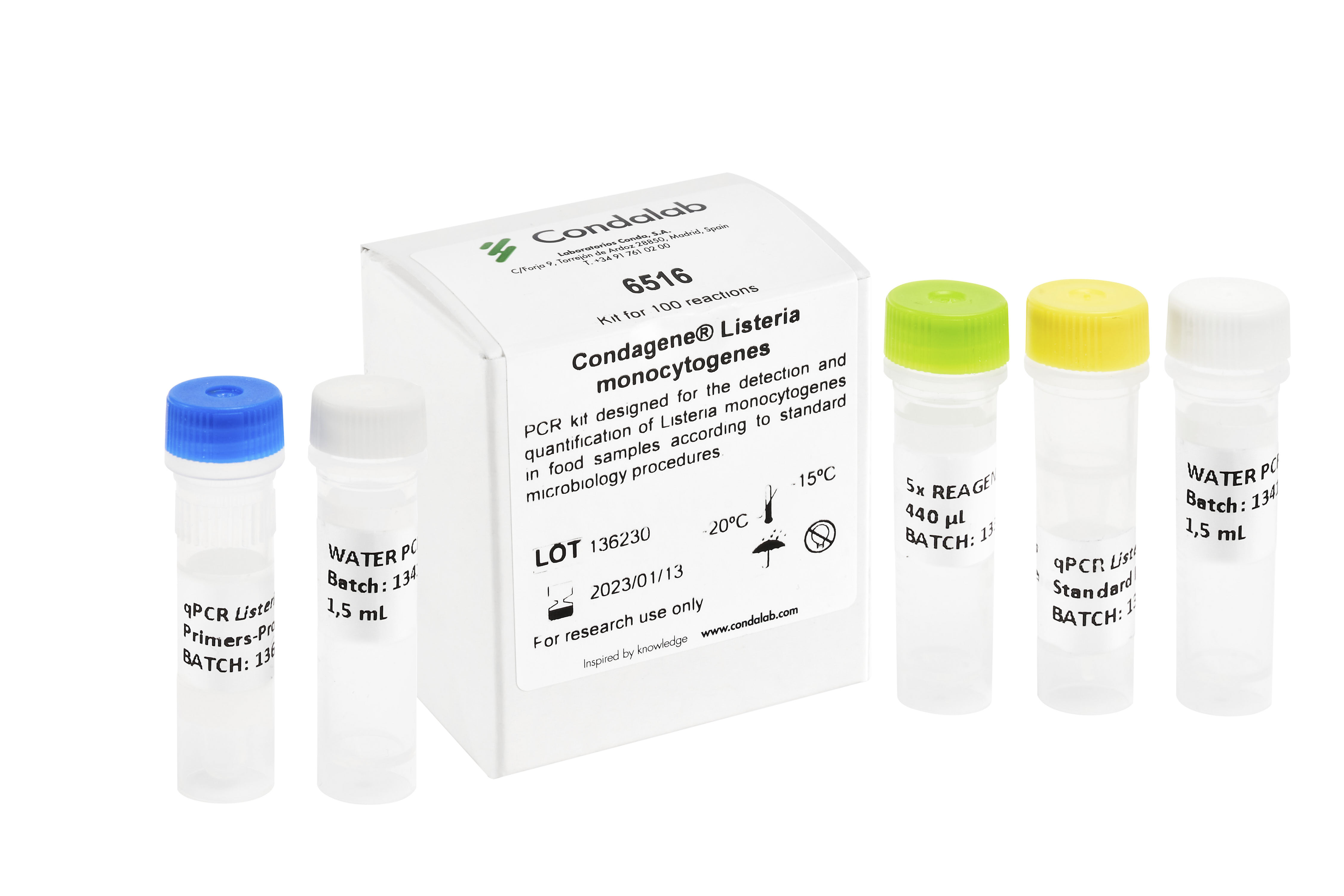 Condagene® Listeria monocytogenes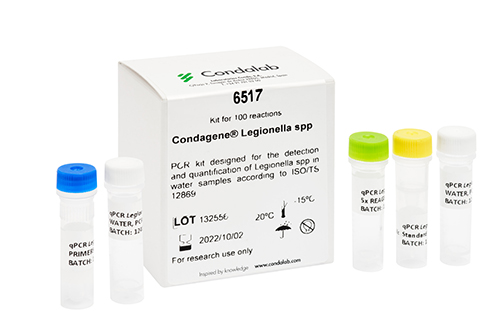 Condagene® Legionella  spp
Condalab's R&D team continues to develop new qPCR detection kits.
If you would like to keep up to date with all Condagene® news, subscribe to our Newsletter.