Published: 18/01/21 09:10 Categories: Microbiology
Why should food be analyzed? The simplest and most direct answer is because they are an excellent source for microorganisms to grow as they provide both the nutrients and the conditions required for their development. Which can consequently, pose a great risk for consumers.  
Due to its importance, the microbiological analysis of food products consists of a series of essential steps that guarantee its reproducibility and reliability, which are: taking, transport, preparation, and analysis of the sample. 
Once I have received my sample, how do I prepare it? 
There are multiple methods and media involved when analyzing bacteria and fungi. However, one of the key aspects is to consider that microorganisms are not evenly distributed across the sample, because while some can only be found on the surface, others are found inside the product.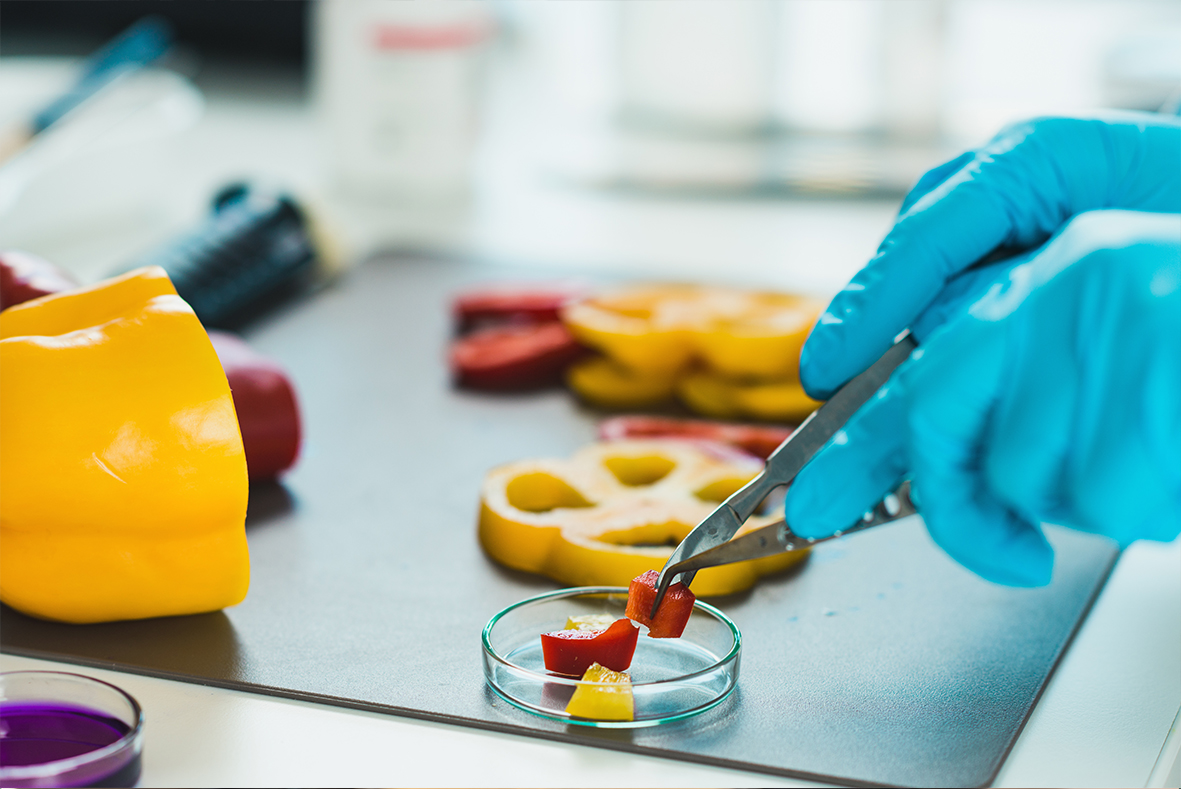 In addition, different types of food are composed of multiple ingredients, each with its own bioburden. This affects moisture, water activity and pH of the sample, which will directly influence the microorganisms inhibited and those with potential to grow.   
It should also be considered that preparing the sample in some cases involves homogenization, which can damage the microorganisms present and hinder their detection.  
These are some of the reasons why results obtained from 'identical' samples can vary significantly.  
How can I avoid this variability in my analyses? 
The answer lies in the base of any analytical method, that is, the diluents.  
On the other hand, in the case of specific purpose diluents, the corresponding standard or section of the ISO 6887 should be consulted, as it includes 6 different sections for each type of food matrix. Some media are: 
In other words, the ISO 6887 standard covers practically any scenario to be considered, hence it has become the norm when preparing samples for food analysis. 
At Condalab, we provide all the means available for you to follow your methodology while complying with regulations. Do not hesitate to contact us for further information.