Published: 21/11/22 12:40 Categories: Microbiology
Winter festivities will soon begin, and along with them, in certain regions, the consumption of traditional chocolates and sweets such as marzipan, Spanish shortbread and nougat will increase. And while this season ushers in many wonderful culinary customs, we should not forget that these foods may pose a certain risk to our health. 
Indicators and pathogens in food 
As we know, there are microbiological indicators in food safety that we use as tools to prevent the transmission of diseases from contaminated products. 
Therefore, it's recommended the control of specific bacteria and viruses depending on the food's origin. Microorganisms that cause most infections include Salmonella, Campylobacter, Clostridium perfringens, norovirus, and Listeria. 
Might one find Listeria in Christmas sweets? 
We usually associate Listeria with meat products. However, recent outbreaks have been linked to vegetables and fruit, especially those ready-to-eat, dairy products, usually but not exclusively those made from unpasteurized raw materials, and sweets such as chocolates and desserts.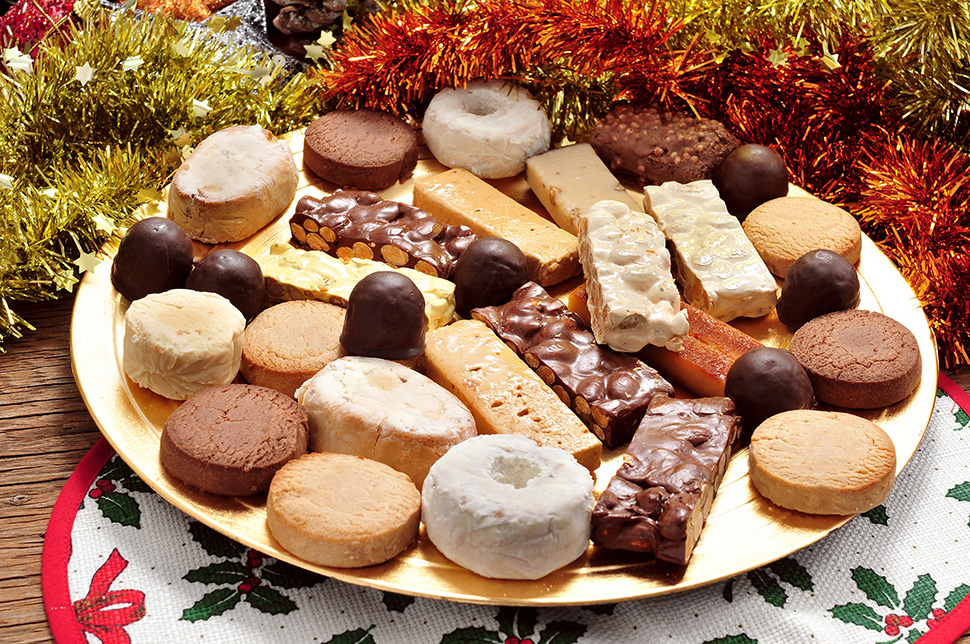 An outbreak occurred in Canada in 2015, where L. monocytogenes was isolated in chocolate milk. The cause of this emergency was particularly difficult to find because the product had undergone a pasteurization process. This shows that heat-treated products can become contaminated in the post-production process, allowing the bacteria to develop. 
Similarly, three years ago in the UK, batches of two products from a global chocolate and sweet brand were withdrawn from the market because of a potential Listeria contamination. 
The emergency and concern surrounding both situations stem firstly from the possible complications that listeriosis can cause. Secondly, the products involved—dairy, desserts and sweets—are usually consumed in a widespread way, particularly by vulnerable groups such as children, and their consumption increases substantially in certain festive seasons. 
To this end, in Spain, national microbiological limits exist for L. monocytogenes in cocoa and chocolate products, pastries and cakes, as well as in Christmas sweets such as nougat and marzipan. 
Condagene® as a fast, effective solution 
Maintaining good hygiene and manufacturing practices and regular monitoring to prevent these outbreaks is important to help prevent these situations. It is also essential to have tools available to respond quickly to an emergency event such as a listeriosis outbreak. 

Therefore, Condalab has developed a fast, reliable alternative to traditional methods that slow the response to results such as culture media. Condagene® Listeria monocytogenes is a kit that enables this pathogen to be detected in just a couple of days by qPCR using a minimal sample volume, without interference from the matrix or interfering microorganisms. 
The working protocol starts identically to ISO 11290-1, making the three-step protocol even simpler: 

If you would like to know more about this L. monocytogenes detection kit and other qPCR pathogen detection products, please visit our Condagene® line website.