Published: 23/11/20 16:02 Categories: Microbiology
Masks were used almost exclusively by specialized and health personnel. However, due to the SARS-CoV-2 outbreak, it seems that this form of personal protection has come to stay in our daily lives, even after the pandemic is under control.   
What is the difference between masks?  
In the market, there is a great variety of masks. However, they can be classified into three big groups: Surgical, filtering, and hygienic masks. The latter type, which may be disposable or reusable, is recommended for the general population in order to reduce the risk of infections.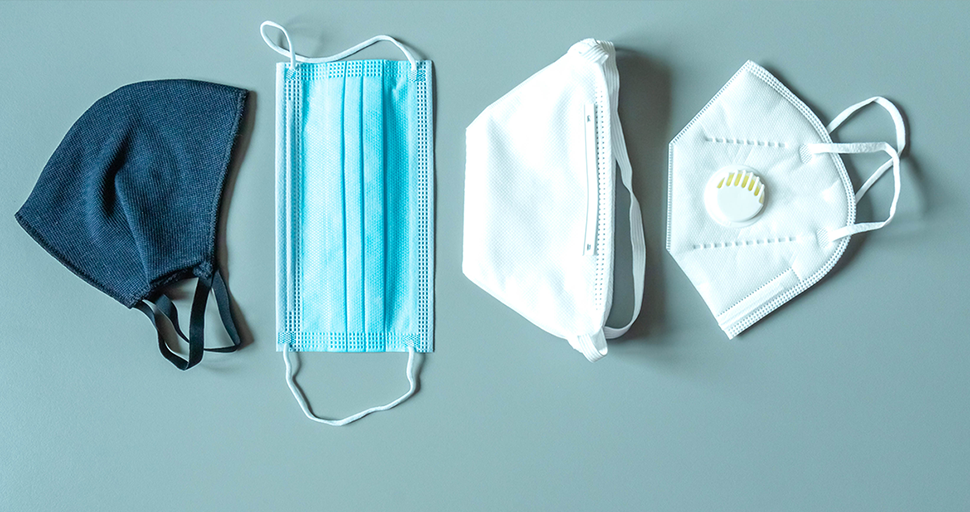 Regarding the other two categories, surgical masks are a medical device that offers protection and minimizes the transmission of infectious agents between the personnel and the patient. It is classified according to the bacterial filtration efficiency (BFE) into type I, type II, and type IIR.   
Type I masks can be used as an alternative to hygienic masks. They are not recommended for use in hospitals or operating rooms by specialized personnel, but they may be used by patients who are not constantly at risk of coming into contact with infectious substances.  
On the other hand, types II and IIR are exclusively recommended for the health personnel since their BFE is higher and it can even protect against certain fluids (sprinkles). 
Are microbiological controls required for masks? 
Due to the importance of face masks, especially over the last few months, the European Standard EN 19638:2019 establishes the requirements and test methods for surgical masks, including a method for the in vitro determination of bacterial filtration efficiency (BFE). This test consists of using an aerosol inoculated with the 
Staphylococcus aureus pathogen to verify the number of CFU's passing through the mask. Media such as TSA, TSB, and Peptone Water are used.   
In addition, this protocol includes a method for determining the microbiological load according to the ISO 11737:2018, which should be ≤30 CFU/g in any of the 3 types of surgical masks. It is a simple process in which the mask is placed in a container and fully submerged into 300 ml of the extraction media. Then, part of this liquid is filtered, and the filter is incubated on a TSA plate. Another part is also filtered and incubated on an SDA plate with chloramphenicol  to examine fungi.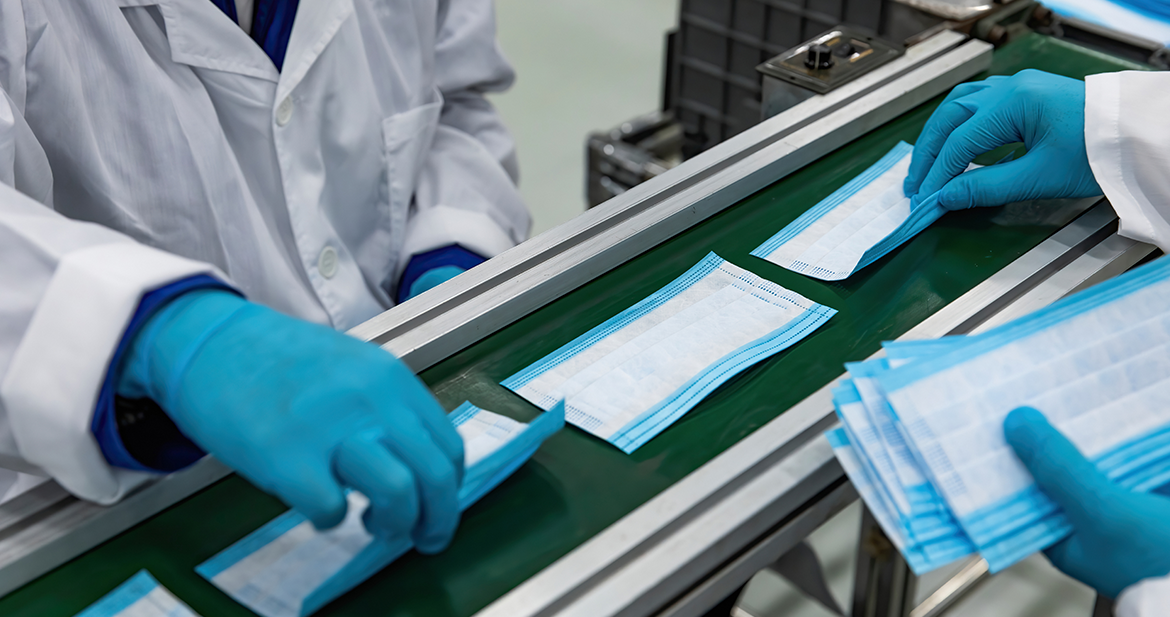 Finally, filtering masks are personal protective equipment (PPE) that guarantee a hermetic fit. They may or may not have a valve, and they are used by health personnel that is most exposed. These masks are known in the market as N95 or FFP2, and each of them is subjected to a specific standard. The N95 masks depend on the NIOSH standard by OSHA, and the FFP2 or FFP3 masks must comply with the European standard EN 149+A1.   
The microbiological control of health devices is essential, especially nowadays with the health crisis the world is experiencing. Now, it is more important than ever to ensure high-quality products and the safety of users.  
Condalab has all the available means for the microbiological determination of masks. 
If you would like to learn more, do not hesitate to contact us.