Published: 25/05/23 11:17 Categories: Microbiology
On January 2, 2023, the new standard for the prevention and control of legionellosis came into force. With it came changes that update and modernize the technical aspects of the previous standard and incorporate new measures for the control of facilities and/or equipment susceptible to contamination. 
What updates are there in the new regulations? 
RD 487/2022 of June 21, which came into force last January, repeals the previous RD 865/2003, which required an update in terms of technical aspects after its initial implementation 20 years ago. 
 
The main new feature of the standard is the establishment of the Legionella Prevention and Control Plan (PPCL) and the Legionella Health Plan (PSL). 
The Legionella Prevention and Control Plan (PPCL) includes information, protocols and actions to be taken to prevent the proliferation of Legionella depending on the characteristics of each facility. This plan also includes a new sampling program that increases the number of sampling points with respect to the previous regulation.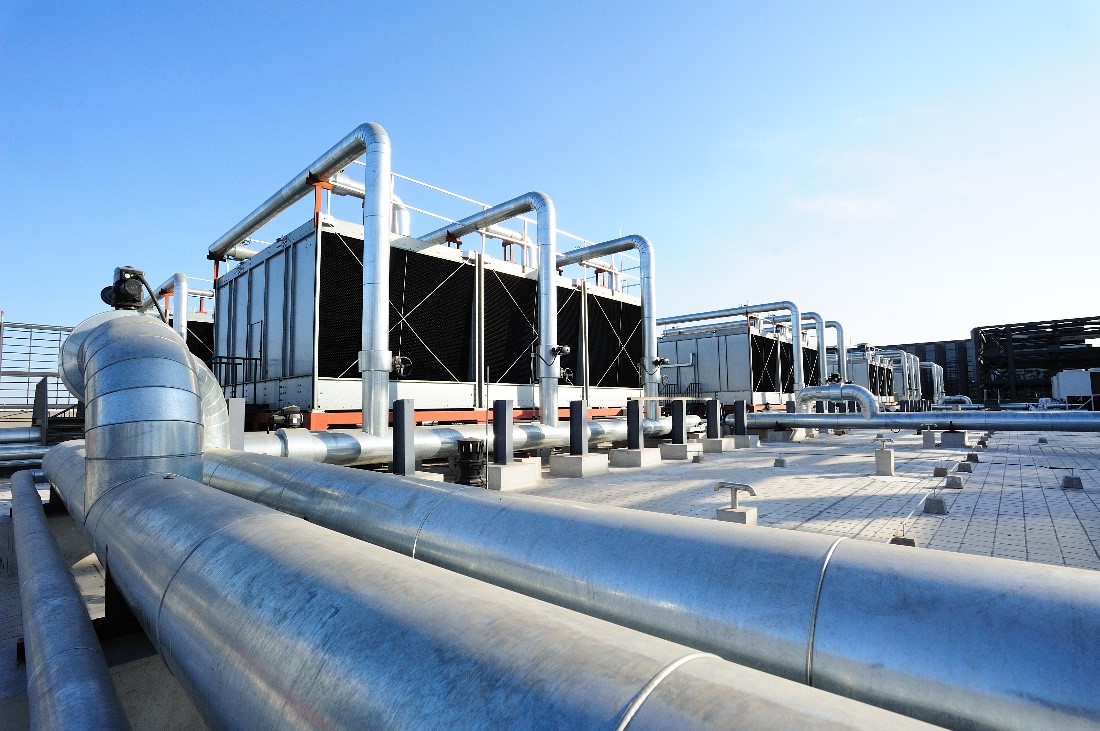 Is it compatible with rapid techniques? 
Although the reference method is still the culture, as stated in ISO 11731:2017 for counting Legionella; the use of molecular techniques is also recognized as complementary to culture on certain occasions.  
Some of the situations for which the use of molecular techniques is considered are, for example, in the investigation of cases, outbreaks, situations of public health risk and in general when health authorities consider it necessary.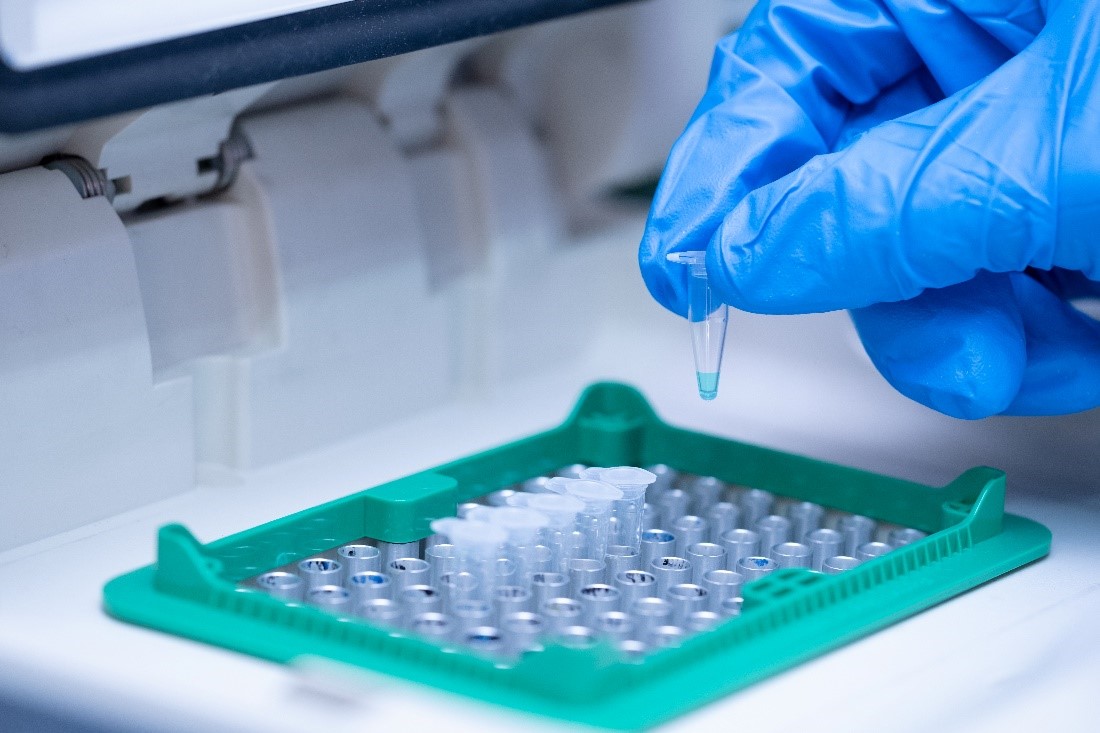 What are the advantages of rapid techniques? 
Although culture remains the primary method of analysis, Legionella analysis by culture is particularly time-consuming and tedious.  
 
The combination of sample filtration and concentration techniques, the culture media passages and the difficult recovery of colonies make this process an arduous task for the laboratories in charge of carrying it out. 
Fortunately, the use of molecular techniques greatly simplifies this analysis process. 
Condagene® Legionella greatly shortens and simplifies the Legionella detection protocol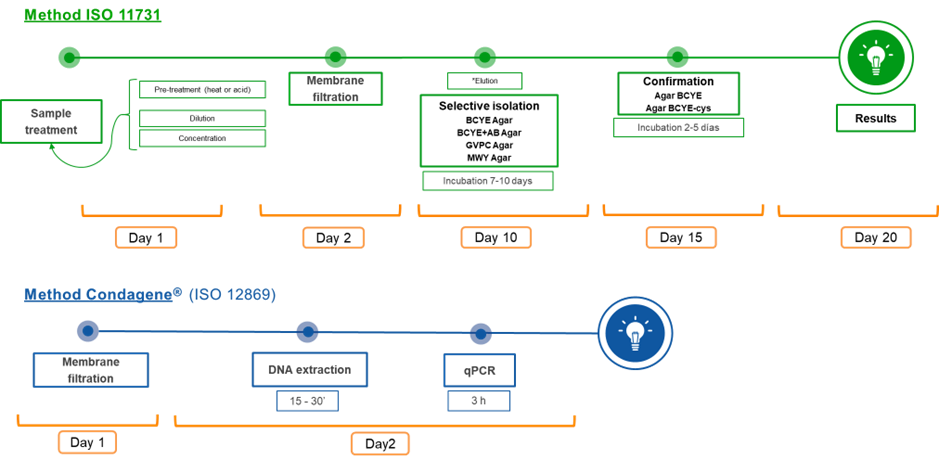 Our Condagene® kits allow you to save time and resources in the laboratory thanks to their quick and easy to implement protocols. 
For the Legionella analysis, thanks to the Condagene® Quick extraction kit, you can extract DNA from the sample with just one reagent, in record time.  
 
By using Condagene® Legionella spp., you will be able to detect the presence of this pathogen in your water samples with greater sensitivity and specificity than with traditional culture media. 
 
Thanks to our kit, you can save days (or even weeks) of work, space and resources in your laboratory.